Let me walk you through the benefits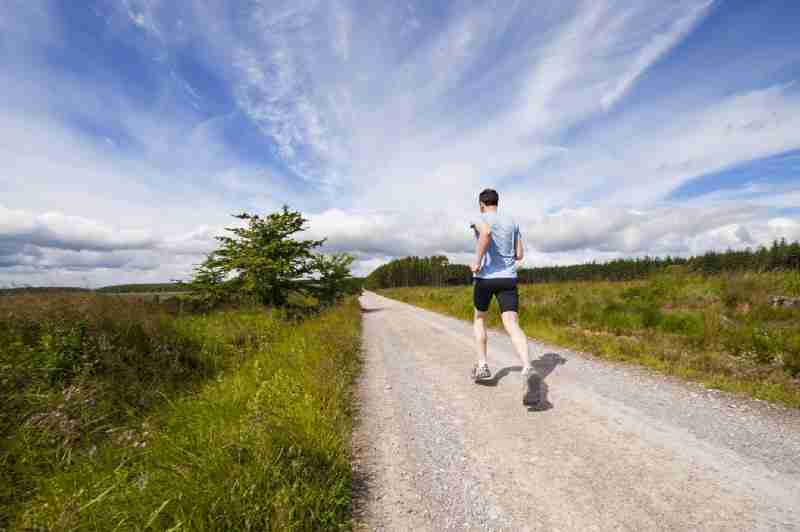 I've never been a runner in my life until recently. I was always a team sports guy. I always enjoy competition and teamwork, so running was not a thing, but at some point, I needed to do something to change my life.
The reason for that is clear, after gaining more than 20 kg in my college days and adult life, it was affecting my health both physically and mentally.
Now, after two marathons, several half-marathons, and a lot of 10k races, I can tell you my experience and especially some of the unexpected benefits after joining this movement that probably you are not aware of yet if you are not into this or if you already are I hope reading this can put a smile in your face.
#1 You Will Have Your Own Moment To Find Yourself
Running is a sport that you can practice by yourself and pretty much anywhere and everywhere. The only thing that you need to start is a pair of sneakers and your motivation to go out and start running.
That means that is when you are on your own in a private moment with your own mind. I discovered that this is a great moment to organize my head. Not only to release all the stress from my daily life and embrace this moment of my own to be happier but also to be healthier.
I do not have a clear routine regarding this topic or any meditation technique that I do. It depends on what I need at each moment.
Some days I need to listen to music to release everything after a bad day at work or to charge my batteries to start my day fully, or I need to listen to my podcasts in an intimate way that I can focus much more on their content than I can probably do in my normal life.
But other days, I use that time to focus on solving a problem that I have at work (how to solve this production problem, how to implement these feature that I was not clear about, how to focus this presentation that I need to do…) or even to think about my life and goals to the future.
#2 You Will Be Part Of A Community
Runners are part of the same community, and no one can change that. Even people like myself that always run alone and are not part of any Runner's club that meet together to do the defined training belong to this brotherhood/sisterhood.
It is a strange experience when you get up to go to do our morning running, and you meet for a few seconds another person doing the same thing as you are doing. It is a strange connection that feels with that person. Probably you even greet him/her even if you don't know it just because you both know you are part of the same secret club and you share something in common.
This is even greater if you join other runner communities like Runners Publications, Podcast, or Runner's Club, as I was saying. It is not important the pace that you have or how many marathons you have done. As soon as you put on your sneakers and hit the road, you are part of the club. You have joined the force.
#3 You Will Feel The Competition Spirit
It is nothing comparable with the feeling of running in a big venue. I have the opportunity to do two marathons until the pandemia put all of us on hold, and it was in Madrid 2019 and Valencia 2019, and the experience was the best of my life. All the public supporting you all the way, all the other runners suffering with you and at the same time enjoying each of the km from the start to the end.
All the people you meet every 10km you find each other Sunday morning when the rest of the people are just getting up and brewing their coffee, and you are on the road trying to beat your personal best.
Because each time you run, you are trying to beat you. You are trying to be the best version of yourself, which helps you in all the aspects of your life.
#4 You Will Find Another Way To Discover The City
I usually do two kinds of training sessions depending on my schedule and what my body and mind are demanding for that session. Some of them that are specific training (series, fartlek, and so on) require to be done on a specific location, but most of the time, I just run without the need to be on a specific place and help me discover the city in a very different way.
I follow what I called "the green-lights path," so I started without any specific itinerary in mind. I follow the "green lights" on the zebra crossing because I hate to stop when I am running, so that makes me run across the street that I have never been on (it is incredible the few you know about a city that you lived in) or if you are in another city because leisure or business reasons it is an incredible way to discover a city in a very different way to fully embrace and connect with it and feeling its soul in a very different way.
Summary
I hope these highlights will seed inside of you if you were thinking about giving it a try to the Runner's Life, and probably at this moment, you are looking at the sneakers you have in your wardrobe waiting to be part of your routine since now on. And if you are already a Runner, I hope you enjoy and maybe agree with some of this as the great benefits usually not talking about when we read about running benefits.
If you find this content interesting please think about making a contribution using the button below to keep this content updated and increased!