Four arguments that change your thinking about those expenses.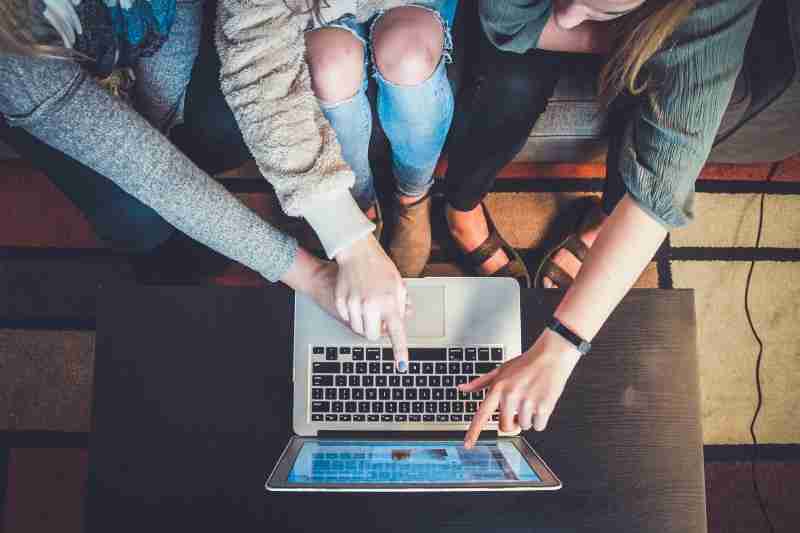 If you are in your mid-thirties, you are probably like me, and you should remember the old age of this world where every online service was free. We lived in a world where piracy was a normal situation. Everything from movies to music, from books to software was for free. You can quickly found a torrent, a direct download link, or even if you're older, a Mule link. Do you still remember Mule? Haha, Yep, I do too.
Our generation moved away from an "all for free without the best quality" era to a "pay-per-service" approach. And this transition is being complicated. So, if that's your case or you know someone that usually has this kind of thinking, I'll try to explain why you should care less about the cost of those services.
1. We're not evaluating those expenses equally as we do for physical services
That's the first topic, and I'd like to explain it a little bit more. Imagine the Medium subscription, If I'm not wrong, this is 50€ per year for unlimited access to those articles, and I know a lot of people that think that's expensive that it doesn't worth what they provide.
The same people can spend 50€ per month for a Gym subscription and they don't think this is expensive at all. So, now, probably you're thinking something like this: Come on! You're not fair! How you dare to compare Medium subscription to a Gym subscription.
The gym has a physical infrastructure they need to maintain. They have people working there, at the reception, cleaning services, personal trainers and so on. They also have additional cost because of the use of the infrastructure like Electricity, Water, Taxes and so on.
Yes, that's true! And what about Medium? doesn't it have the same situation? They have a cloud infrastructure they need to maintain, servers, network, storage, backups, and so on. They also have people working on it: On the site itself, curators, but also developers, system administrators, and so on, to do all the housekeeping tasks to keep the place at the best possible level for you to use. So, this is not different at all in both cases. But this is not just the only argument.
2. Online services are incredible cheaper!
Now, instead of talking about Medium, let's talk about an Application that you could think it's expensive. Let's talk about Netflix with depending on your country can be a monthly fee of about 15–20€.
And you can argue, but I don't watch even 0.1% of their catalog, why should I pay for all of it if I'm not going to use it everything it provides?
But think about how much cinema tickets cost you the last time you were able to go outside (Yeah yeah I know, this is not the best time to talk about cinemas and going out in this situation but bear with me on this one).
Let's do the maths with me: Two people going to the cinema, 10 € each for the tickets. If you have something else to drink or eat, you could quickly go for 35 € per just a 2 hours session.
For sure, even with the best home cinema system, it is not comparable at all at what you can feel in a cinema session, but that's not the topic. The argument is if you're able to afford one cinema session per month (Yes, just one per month) and you don't feel you're wasting your money, you can afford Netflix + Disney + Prime Video at the same rate.
And this applies to everything. I always recommend when talking about this with other people to compare with something physical they do without thinking a lot about it — for example, a morning coffee. A lot of us grab a cup of coffee to go each day of our working life. Imagine an average cost of 1.5€, and each month has 20 working days than means you're spending 30 € per month just on your morning coffee. Once again, the same amount for three top video streaming services.
The main idea of this argument is not for you to stop grabbing this first cup of coffee that you need to get your body working and prepare for the day. Still, you think if you're not feeling a lot about that morning coffee, you shouldn't be so worried about the online service fee as well.
3. You can reevaluate your decision anytime
Also, another argument to not worry a lot about this is because you can review this every time you want. The procedure here is not just the same as you use to evaluate the purchase of your new iPad, or you need a laptop or a car. That you need to be very sure that you're going to make the most of it.
In this case, this is a recurring fee that you can cancel anytime if you think you're not going to use it or you see it is not useful as you think too. So, there is no problem trying it for a few months, and if it doesn't work, just cancel it. So, if you have that power and options in your hand, what are you so worried about making that step to pay for the first time just to try.
We do all time in other aspects of life. Imagine the following situation in the market, when you see a new brand of something you're going to buy. It can be fresh yogurt, fresh juice, or even a new beer. How many times do you get something from a new brand, just to a try? Probably the answer is ALL THE TIME! And yes, you're paying for it, it is not like you go to the cashier and tell him/her: No, no, Let me just try this for several months and probably next year I can see it is worth it.
4. We're investing in ourselves
This argument can be strange at the beginning because it seems more: No, no, no. I'm investing in this company, its developers, and I can feel happy about it, but this is a transaction. Yes, that also right, but imagine that. What happens to you if all the services that you're using online disappear because this is not a substantial business for them anymore. Is going to be your life affected? Yes, for sure.
I just remember the first application that I used a lot that was deprecated and removed. I always have been a Linux guy, and I've used a lot of a task management tool named BasKet as part of the KDE environment that was similar to what today is OneNote. You can put a lot of kind of content together and manage it as you'd like.
It was amazing, but finally, they decide to stop working on the tool, and the tool was not updated, and yet, they remove the tool. My life changed a lot. I need to find another tool to do the same job and imagine what: There was none at the time (I was talking about 2006 🙂 ). So my life was worse because nobody supports their effort at the level they needed to keep it doing it. So, you should also think that, how much will it cost to me it this X application disappeared?
Wrap up
So, I hope these arguments can help you to change your mind or be useful in your conversations with other people that have this all-should-be free in the online world to be more coherent with the reality we're living now. So, let's try new online services, and probably we will find our online life can be better!
If you find this content interesting please think about making a contribution using the button below to keep this content updated and increased!