Let's Take a Look at my Medium metrics in Detail So You Can Estimate Yours —My Year 2021 in Review.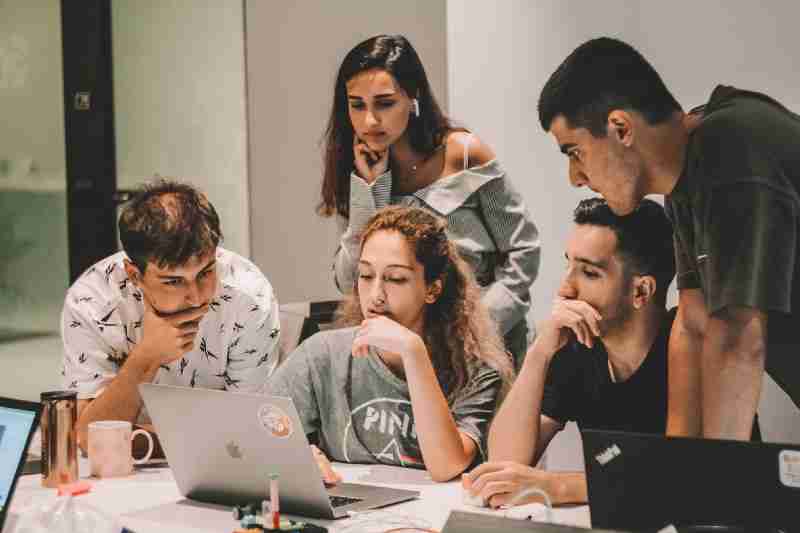 I want to do this article to try to be as transparent as possible about how my year in Medium has gone in different aspects: readers, followers, subscribers… and yes, earnings!!!
I know that there are a lot of articles explaining a lot of insights about how they are performing in Medium. And, probably, you will not see here the most significant numbers in any of the metrics I could choose, which is why I think this is a good post for everyone.
This post shows you how something as regular as you could be if you decide to start your journey as a Medium writer can perform with the same dedication I put it.
The additional motivation for this post is to set the expectations for the next year that I hope will be better. I could focus more on this great activity of sharing knowledge with all the audience and the great community we are creating here at Medium.
Posts Written
This section covers the first metric I would like to focus on because this is the most important. And this is clear. If you write more, you will engage more with your audience. For sure, the content needs to be of excellent quality, but it is essential that the number of posts you write is high and the frequency is stable so that you can grow a community and know when they can expect the next piece. As you know, this is not my first job or dedication, so I am not as good at this aspect as I should be, but let me show the numbers:
As you can see, I try to keep the stability in my published posts, trying to target a weekly period, so trying to reach 4 per month. However, I could stick to it for half of the months. Also, you can see the boost in the motivation n when you start a new year you can see as you can see in the first three months of the year. So, in total, you can see that I have published 46 posts. It is not a significant mark, but it is what I could do.
Followers and Subscribers
This metric is pretty much the most important because it tells you how your community behaves. If you are engaging with them if they like the topics you write, and how the changes you are doing are affecting this community. This community is your core, and it will decide how the rest behaves. You need to invest in it, you will feed it. You need to treat it as it deserves.
So, what are my numbers on this topic? I didn't start from scratch, so let me share first the numbers I had on January 1st, 2021: 119 Followers, 0 Email subscribers, and 0 Referred Members (this is normal as it has been introduced at a late point this year). So, here are the numbers for the 2021 year:
So, I am ending the year with a total of 261 subscribers what it means an increase of 120% what is excellent. Still, this increase has been fantastic until October, and after that, it is a little bit steady, and as you can see, it matches with the less post published on my side. So you can see the trend genuinely because the community is growing and your published posts. If you don't believe me, let's take a look at this chart:
So, as you can see, you need to invest in starting seeing your community growing. After my three great months with a lot of publishing, I could see that. After that point, when my publication rate decreased also it did the growth of the community. And, when I kept the pace steady, I was able to stay steady the growth. So, the more you publish, the more consistent you are, the stronger your community will grow.
Show me the money!!
And last… but totally not least, because I am sure this is what you would like to see the different earnings. So I will talk here about earnings before taxes so we can compare the same things and it would be more beneficial to you, but before we start a disclaimer: We had "a different year" because of the Medium Partner program that I was able to engage on some months of the year so that makes my year much more successfully as I could think, but here are the numbers, but before we start again let's see the starting point. In December 2020, I earned $30,41 with all the posts I had published.
So, as you can see, I am not making myself rich, but that's fair. I get a lot of joy from writing and sharing my knowledge, and if any of my posts have helped you, this is more important to me than any number you can see in the graph above. But let's talk about the numbers:
You can see several periods: the one where we had the boost of the Medium Partner Program is clear on the screen (August — October 2021), and others were were good because some posts generated a lot of attention. The rest set the base bar, and we can consider the "base earning."
The good thing about Medium is that this is based on your monthly viewers and reading time, so all the posts you have published during all your life are counting and generating revenue each month. So again, the most you published, the most you will generate because it is not the same generate $0.01 per post when you have 100 posts than when you have 10.000 posts.
I have earned (before taxes) $965.06, which is an average of $87.73 / month on the 11 months I have considered for this study. So it is not bad at least to help you pay some tools you use to write and encourage you to continue on 2022 stronger.
Summary
I hope you have liked this post, and again, I tried to be as transparent as possible, and I hope you have acknowledged that. This is to show you how somebody like me who uses some of my spare time to write can earn in Medium. For sure, this will not make me rich, at least not in any currency I can trade with, but there are much more things than just $ and BTC when you talk about things that all this work is generating.
So, I hope I can count on you for our 2022 journey!
If you find this content interesting please think about making a contribution using the button below to keep this content updated and increased!